Things are Happening at Graceland
Friday October 05, 2012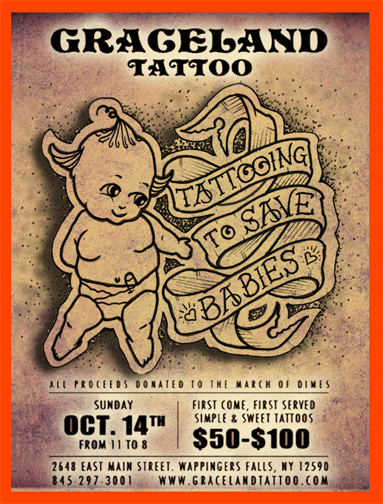 A few month ago we had the pleasure to meet Krooked Ken at Roc City Convention , he has for the last few years , run a foundraising for the march of dimes. We have decided to join efforts and have our own Event " Tattoo To Save Babies " day .
This Sunday October 14th from 11am to 8 pm , we will be doing tattoos from a selected flash sheet ( done by the crew of Graceland Tattoo) from $50 to $100 dollars , all proceeds will be donated to the march of dimes . So please come by and get a small and sweet tattoo and help a great cause !!!
On a different note Saturday October 20th we will be having a Art Show here at Graceland , every body at the shop will be showing original artwork . The show starts at 5pm.
This is the first time we are doing this but expect many more event like this one !!!!. We will have some snacks and drinks as well.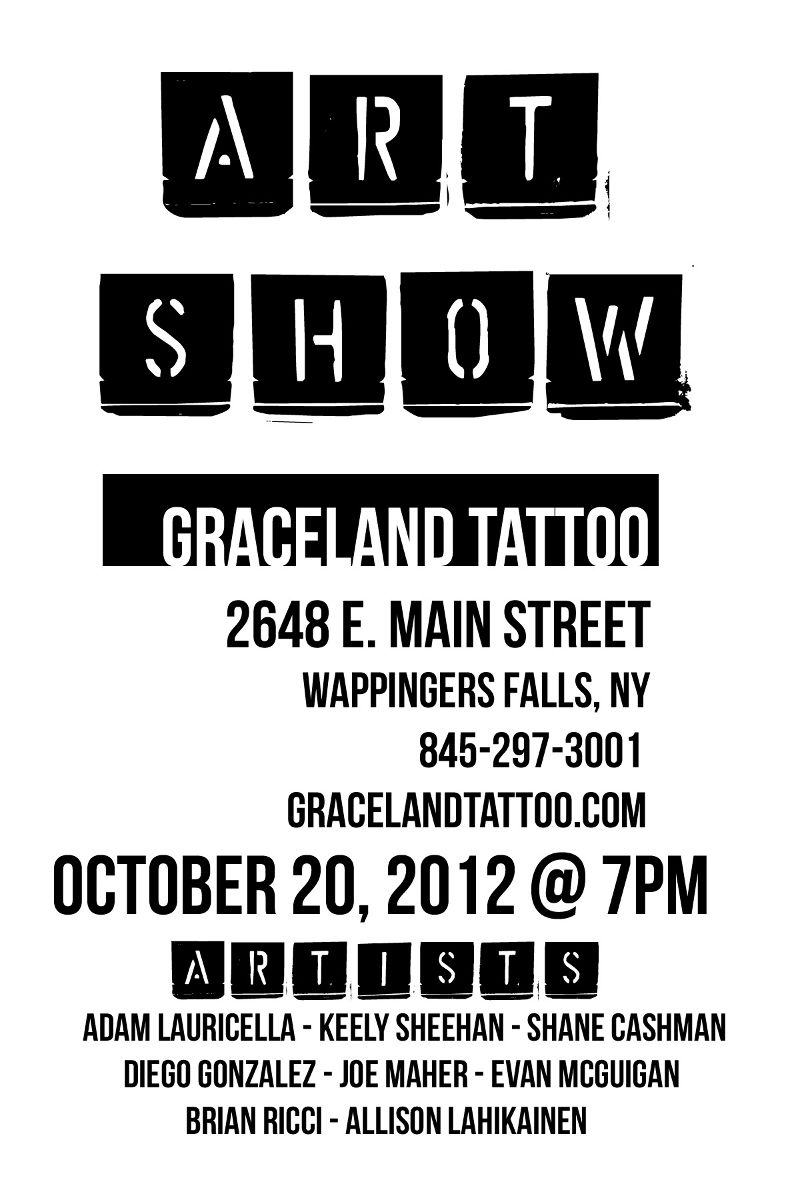 So come by Graceland Tattoo and check out our work ,buy some art , get a little tattoo, have a laugh and save a baby while you at it !!!!